Elizabeth live with Different Hats Orchestra
Different Hats Productions Info List
Different Hats Productions
We provide live music for your events!
Preview and Purchase MP3's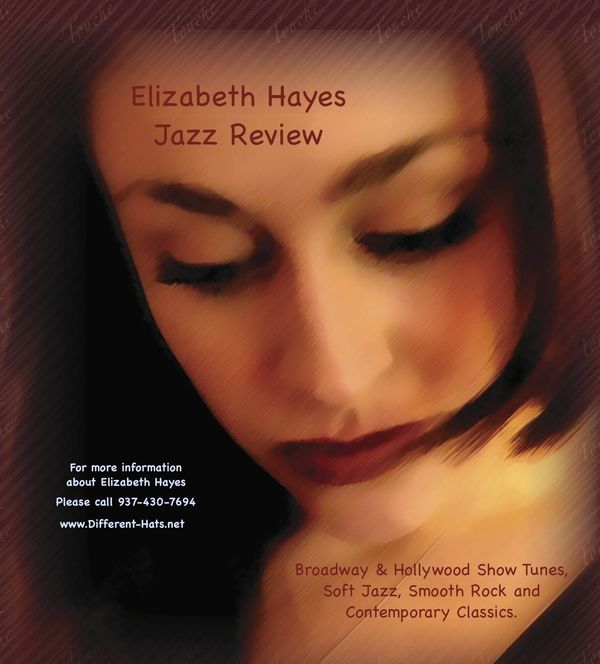 Elizabeth Hayes "Touche"
This CD launched Elizabeth Hayes into the world of studio music.
Each of these tracks is a full blown jazz version. The process and result could easily be called, "live in studio."
Critics have compared Lizi's sound and styling to: Peggy Lee, Nora Jones, Stacy Kent, Rosemary Clooney, and Jane Monheit. Press reports state that her voice is "clear as a bell" and "envelops like a warm blanket."
Elizabeth Hayes "Touche"
<div style='width:300px; height:270px; margin: -30px 0px 0px -80px; padding:0; border:0; background-image:url(http://www.cdbaby.com/Images/Links/linkmkr_btn4_buycd.png);'><a href='http://www.cdbaby.com/cd/elizabethhayes' style='display:block; padding:40px 10px 10px 100px; margin:0; border:0; height:270px;'><img src='https://CDBaby.name/e/l/elizabethhayes.jpg' width='175' height='175' alt='Elizabeth Hayes: Touché' style='border:0; margin:0; padding:0;' /></a></div>